Like a Firecracker on the 4th of July! Wait, it is the 4th of July! And Yes, TootsUncommon does have Firecrackers!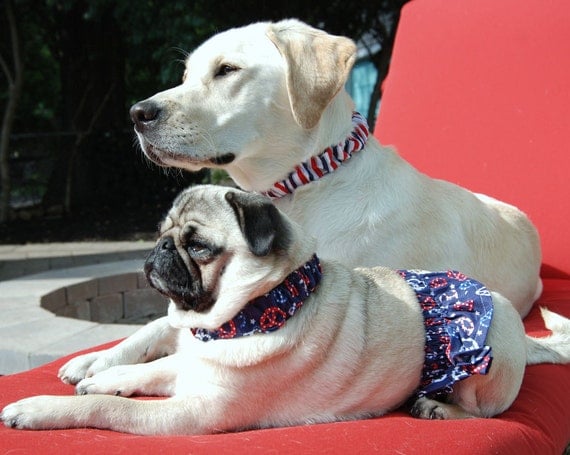 Firecracker! Firecracker! Boom, Boom, Boom!! Boys get the cummerbund, girls get the corset. Both get the sexy ruff and TootsUncommon is our name!
Sized to fit small and medium dogs. The ruff will fit neck sizes of all dogs!
*Currently available in 4th of July, Halloween,Valentine, St. Patrick, Spring fabrics and Holiday Jingle Bells!