TootsUncommon has a lot of meaning behind it! It all goes back to that great Pharaoh, King Tut...Tutankhamun. A well known name and incredibly iconic as TootsUncommon will come to be! Toots - for Tootsie Roll - quite possibly the cutest pug ever! And Uncommon - for the Uncommonly Unique Pet Attire and Accessories...Creating a Cuter Continent One Canine at a Time!!
Now a word or two about the attire and accessories...The TootsUncommon crew enjoys coming up with the unique names and uncommon descriptions for these entirely handcrafted cuties....There is....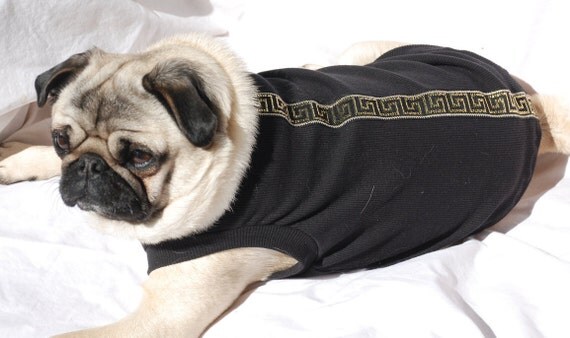 TUT THE TANK..."

In ancient Egypt, color was an integral part of the substance and being of everything in life. The color of something was a clue to the substance or heart of the matter. TootsUncommon traveled to the far reaches of the African continent to bring you the TootsUncommon Egyptian Colors Clothing Line. The hot Egyptian sun was a perfect fit for Tut The Tank; the most famous of all tanks! Lord Carnarvon wore it himself in 1922 when he and Howard Carter found the entrance to the Tomb of King Tutankhamun. And you too will visit the Valley of the Kings in royal style with the Tut The Tank in a fine array of Egyptian green, yellow, and black knits embellished with sparkling gems and golden ribbons."
And...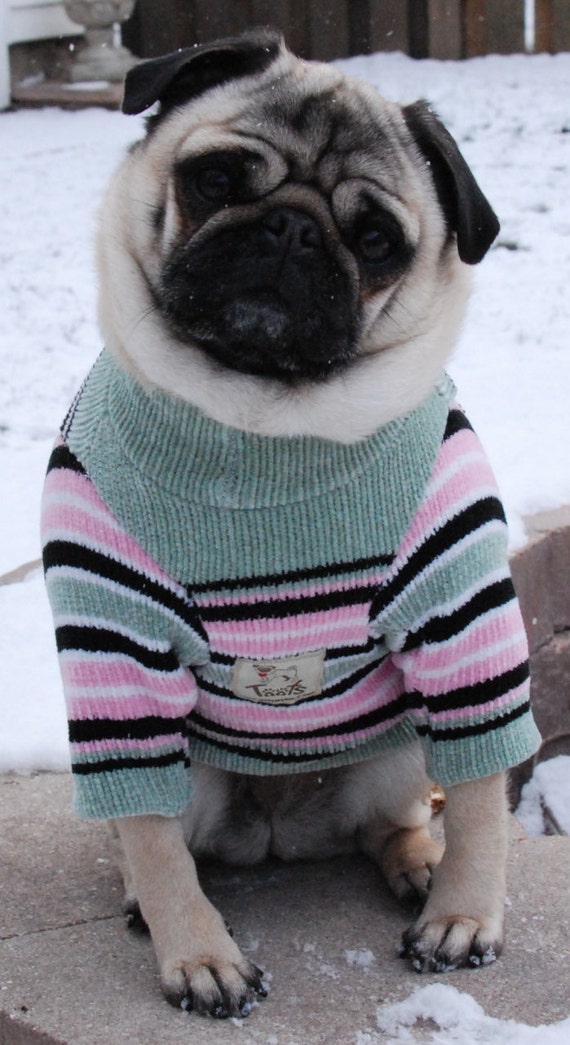 TUT THE TURTLE..."
Not Your Mummy's Vintage Rags Collection presents "Tut The Turtle". "Tut The Tank" was worn by Lord Carnarvon & Howard Carter in Cairo while excavating The Valley of the Kings. Then while in Germany, Lord Carnarvon suffered an automobile accident that would change his life. While saved from death, he was left appallingly weak, a condition that would make him increasingly vulnerable to the cold and damp of the English climate. The only attire that could keep the chill away was the "Tut The Turtle"; which Carnarvon's wife created from Howard Carter's old knit sweaters. And now you too can keep cozy warm in the TootsUncommon "Tut The Turtle" in a fine array of repurposed knit sweaters."
And my personal favorite...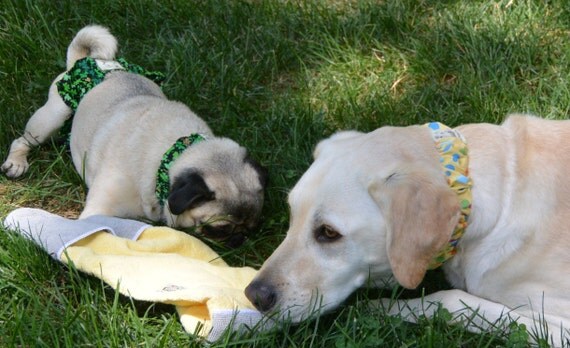 TALK DIRTY TO ME TOWEL..."
At the back door, in the front foyer, behind the bark park; until I'm clean once more! Down the alley, look the rain it pours! And dog paws, Talk Dirty To Me!"
You can check out the entire collection at:
www.tootsuncommon.etsy.com or www.tootsuncommon.com
Tootsie Roll has a challenge for all of her PUG BLOG FANS! Watch this clip of Rango and see is you can catch the play on word names! It is one of our favorites!!
https://www.youtube.com/watch?v=6zAQ86x-SA0