And Tootsie Roll has a Memorial Day forecast...it calls for Sunnin' and Swimmin'! And of course, Tootsie Roll will do it in perfect TootsUncommon style! For her sunnin' Tootsie plans to wear the Tut The Tank...perfect for keepin' cool on a let's get this summer started Memorial Day Weekend!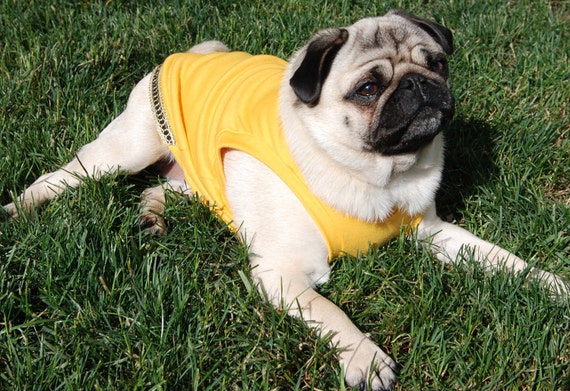 And for swimmin' the Firecracker serves dual purpose as Tootsie Roll's "PUG"kini! Oh Yeah! The other dogs on the Big Barbee Chain of Lakes will be drooling...Cause this PUGS sexy and she knows it! She wears clothes!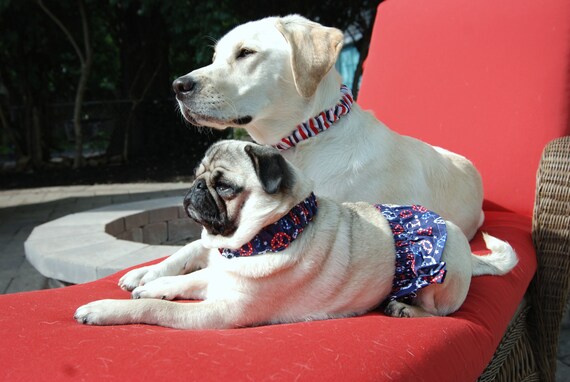 These uncommonly unique items can be a part of your furry friend's summer wardrobe too...just visit www.tootsuncommon.com to check out our wide-array of colors and options!
In case you are wondering, we are still planning on hitting the road for our summer vacation with Tootsie Roll and Lucille in tow... And prior to that grand adventure we will be sharing more tips on road trippin' with your dog and dog friendly spots between all points Indianapolis and Charlevoix, Canada!
We know it's been awhile...and Tootsie Roll and I have truly missed the creative outlet "PUG"blogging provides us...we have just been busy filling orders for TootsUncommon and trying to wrap up a school year...but not fear...TootsUncommon is here!