...TootsUncommon recommended to me....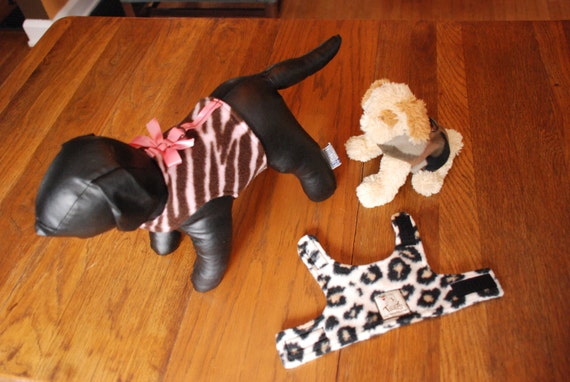 Three Teacup Chalecos...Two Talk Dirty to me Towels, and a Woofler to wrap around my little buddy's neck!
"No, Wait! Don't drop El Chaleco!", Tootsie shouted as her faithful owner started to remove her soft fleece vest after their cold winter walk. "This fabric is so warm and comfortable, I could wear my Chaleco night and day! " And so will your cuddly pup! Whether you are out for a stroll or sipping hot chocolate by the fire your loyal companion will wear his/her Chaleco proudly and like Tootsie will in no time be saying, "No, Wait! Don't drop El Chaleco!" Currently available in xx-small for teacup pups in pink tiger stripes, leopard print, and camouflage!