...TootsUncommon recommended to me...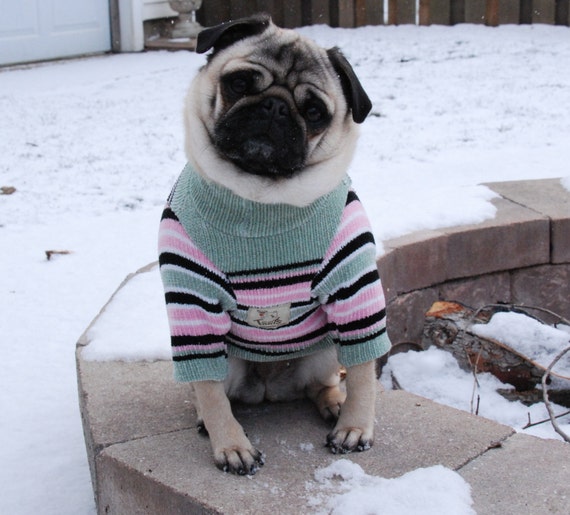 Ten Tut the Turtles!

Nine Wrapamacallits!

Eight Collares y Leashes!

Seven L. Pawncho Camarillos!

Six Shiny MAC Raincoats!

Five Tut The Tanks!

Four FireCrackers a Jinglin',

Three Teacup Chalecos...

Two Talk Dirty to me Towels,

and a Woofler to wrap around my little buddy's neck!
"Not Your Mummy's Vintage Rags Collection presents "Tut The Turtle". "Tut The Tank" was worn by Lord Carnarvon & Howard Carter in Cairo while excavating The Valley of the Kings. Then while in Germany, Lord Carnarvon suffered an automobile accident that would change his life. While saved from death, he was left appallingly weak, a condition that would make him increasingly vulnerable to the cold and damp of the English climate. The only attire that could keep the chill away was the "Tut The Turtle"; which Carnarvon's wife created from Howard Carter's old knit sweaters. And now you too can keep cozy warm in the TootsUncommon "Tut The Turtle" in a fine array of repurposed knit sweaters. Send us a knit, chenille, velour, etc...sweater that you just don't wear any more and we will create a one of a kind Tut The Turtle for your furry friend."