Monday Tootsie Roll posed the question, "
What do puppies, $80, ruffs, and a fall festival have in common?" And we revealed the super cute Mastiff puppies! Tonight we would like to remind you of our TootsUncommon pet attire item called the FIRECRACKER!!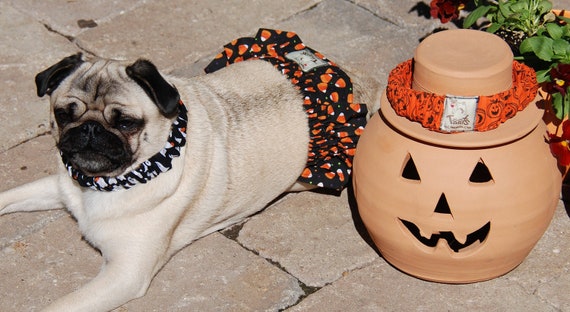 Firecracker! Firecracker! Boom, Boom, Boom!! Boys get the cummerbund, girls get the corset. Both get the sexy ruff and TootsUncommon is our name! Sized to fit small and medium dogs. The ruff will fit neck sizes of all dogs! Remember, all online purchases come with a free Tug a Pug Toy!!
*Currently available in 4th of July, Halloween,Valentine fabrics Holiday Jingle Bells!



TootsUncommon sold a variety of male and female colored Ruffs from the FIRECRACKER to Misty's Majestic Mastiffs. Misty will be putting them on the pups for identification when prospective soon-to-be Mastiff owners come to Oh! and Ah! over the Oh So Cute Pups! The Ruff color will help them keep the pups identified! So, if you are a breeder....or if you know a breeder, please pass this wonderful blog and idea on to them! We have seen breeders use collars to help identify the different pups for sale....but the Ruff is much easier to take on and off and soooo much cuter!!